Welding & Fabrication
Operations
Equipment List

Deep Roots, Steady Growth
EEW continues to adapt and adopt
the latest welding technological innovations
that provide the greatest
value to our customers.
FABRICATING & METALWORKING
MAGAZINE 
August 2011 Issue Featured East End Welding's
innovative development of
Submerged-Arc Robotic Welding
for ASME pressure parts and
other demanding applications.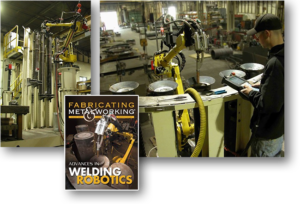 East End Welding's robotic sub-arc welding system with
adjustable vertical pipe-welding fixture holding each pipe
and end-cap in the flat 1-G position.